Deal Seeking Mom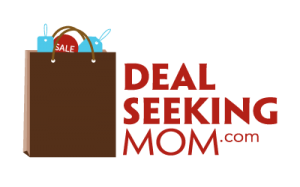 DealSeekingMom.com is the destination for money-savvy modern moms that want the most for their money. Deal Seeking Mom readers are young, educated, and looking to save on the items that they need so they have more purchasing power for the items they want. Squeezing champagne out of a tap water budget is totally achievable for those in
the know!
As a former career-oriented professional turned stay-at-home mom, Tara began DealSeekingMom.com to share her love of a great deal and help other families stretch their budgets. Readers and companies alike recognize Tara's authenticity, and the site has seen incredible growth since its launch in 2008.
Tara has worked with top brands, including Walmart, TJMaxx, Eureka, Breville, Scanpan, ShopAtHome and Sears on the blog and hosted twitter campaigns and parties for QVC, Healthy Choice and Marie Callender's.
For more information or to schedule a campaign, please email: [email protected]